Independent remote vehicle inspection
Do not visit the seller yourself. Let us check the vehicle for you!
---
Hi! We are your selected partner for vehicle inspection. Our goal is to minimize your uncertainties. We realize it's important for you to know exactly what you buy.
Let us check if the selected vehicle gives you value for money!
How we work?
As soon as we have received your demand, we plan a trip to the vehicle's location. Then we personally visit the seller. On the site we execute the following checks:
General condition: whether the truck's appearance match the price and age or not
Control of the V.I.N. number and the accompanying papers and certificates.
Complete technical inspection, checkup on the vehicle on important points such as oil leaks, water and air leaks, condition of the various components such as tail lifts, loading cranes etc.
Test drive, paying particular attention to the operation of the clutch, gearbox (synchromesh rings) and brakes.
Checking and condition of the tires.
Extensive photo and video report.
Inspection report with repair and maintenance advice.
Possibility to have a live video connection during the inspection.
After the check we send you a complete and detailed inspection report within two working days.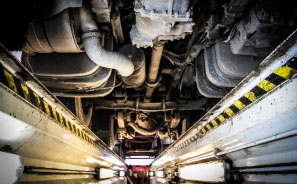 Price
The rate of the inspection is 485 Euros (VAT excluded).
We require a pre-payment after which we will schedule the inspection as soon as possible, depending on the seller's schedule.
The technical inspection will in most cases pay for itself!